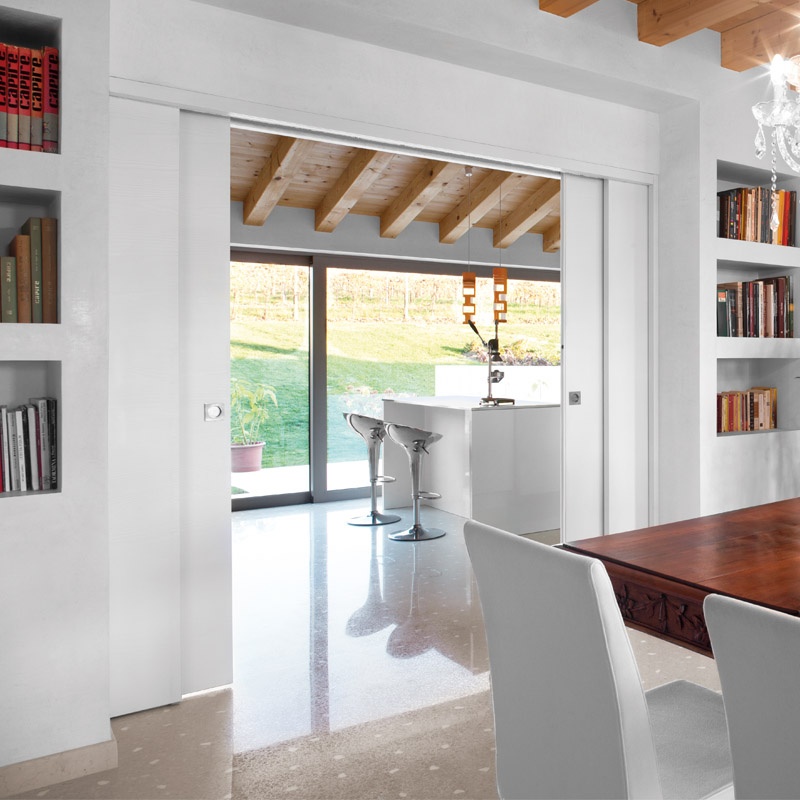 Telescopic Double
Double sliding pocket door system for two parallel doors disappearing into the same pocket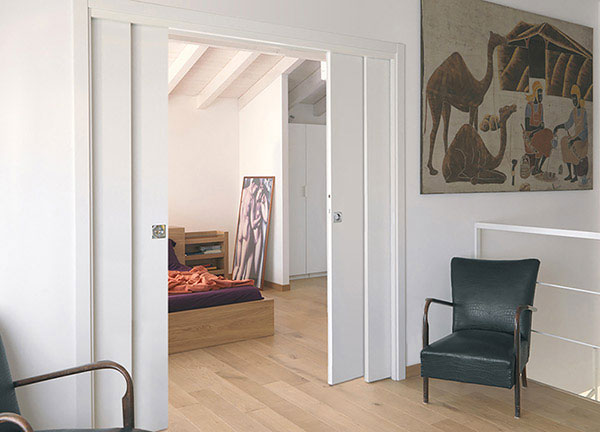 Openings without limits
Open space in the blink of an eye
ECLISSE Telescopic Double is a special solution for sliding pocket doors that allows to enter a total of four parallel sliding door leaves (2+2 specular), covering large passage width.
Why choose this product?
Divide without separating. This sliding system optimizes the fluidity of the space between two adjoining environments, creating a single multi-functional space.
No strict division, the two rooms become reconfigurable without constraint dictated by a classic hinged door. You can easily switch from one open space to two separate areas.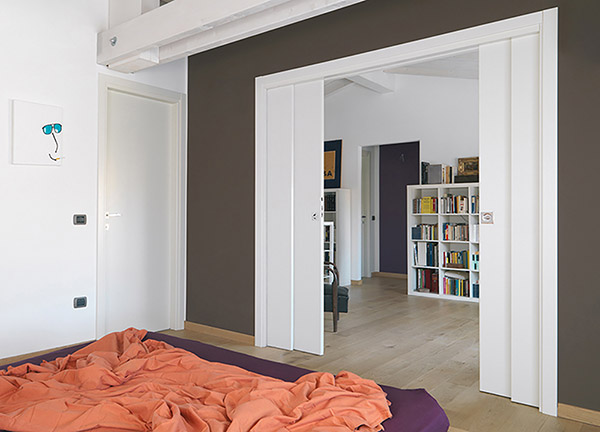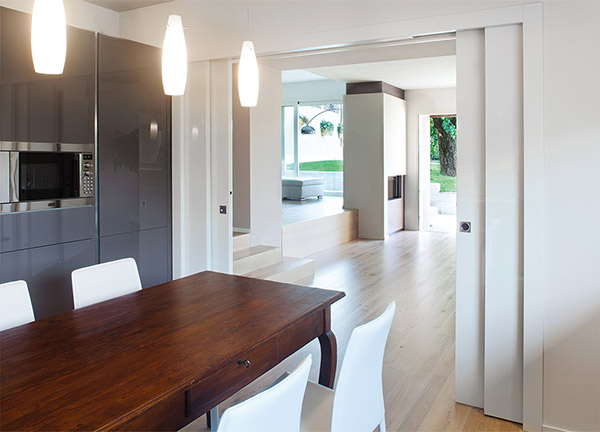 How does it work?
ECLISSE Telescopic Double allows the sliding of four doors, two on each side of the opening. The mirrored movement of the sliding doors allows the opening of very large spaces with the minimum footprint.
Why ECLISSE
Different systems for your business and for your needs.
Size Guide
A wide range of systems. Find your best pocket doors.
Purchase ECLISSE
Choose the best way to buy our products close to you.
What you should know
ECLISSE Telescopic Double is supplied with passage size ranging from 2300 to 4700 mm in width and from 1000 to 2600 mm in height, both in the solid wall and in the stud wall version.
The solid wall version has an internal passage of 144 mm, while in the stud wall version the same is of 134 mm. In both versions, the thickness of the finished wall is 180 mm.
This counterframe is combined exclusively with wooden door panels.
The ideal accessory is definitely the Telescopic synchronisation.