Handles and lock kits for raw Tanganyika and laminate wooden doors
The ECLISSE standard lock kit with integrated pull lever, offers numerous advantages over the traditional finger pull:
the comfort in gripping the door is much greater

the door panel stop is neater and more elegant, without the hole of the finger pull above the plate

in the double door models the absence of the protruding finger pull thickness allows the edges of the two sliding door panels to join perfectly, preventing any light from passing between the closed door panels

it is included as standard in the ECLISSE lock kit

In addition to these handles, raw Tanganyika and laminate wooden doors can also host handles from the Cassiopea and 40+one sliding lines.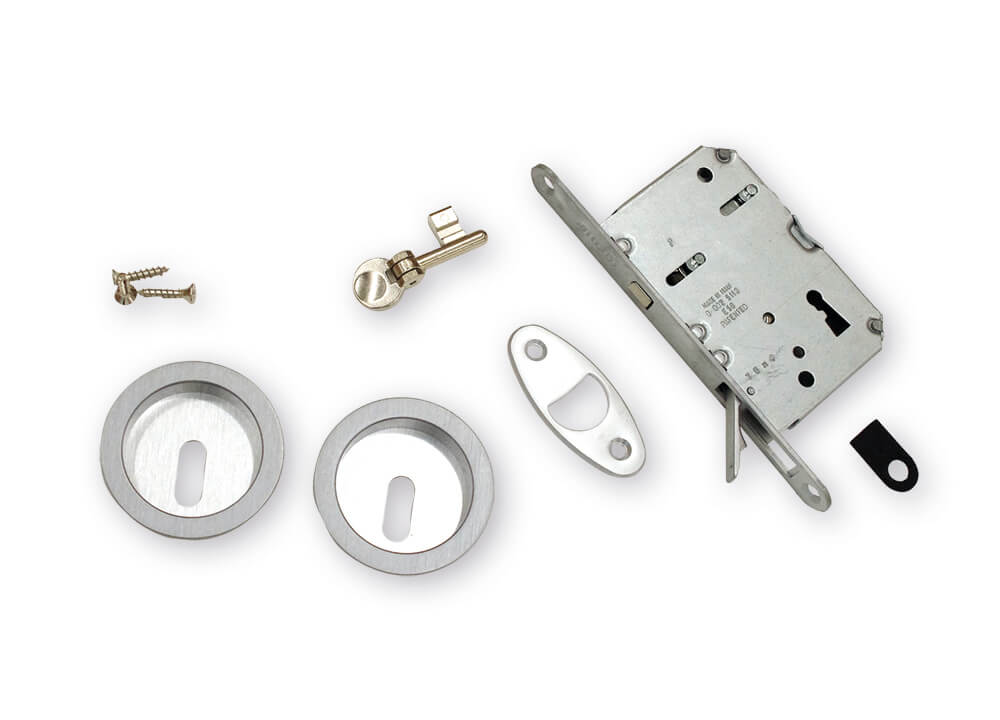 ECLISSE standard lock kit with pull lever
Easy handles for sliding pocket doors with jambs
The three finishes (painted polished brass - polished chrome - satin chrome) are available, both round and square, as:
kit without lock

kit with lock and keyhole

kit with lock and thumb turn

kit fitted for cylinder
NOTE: please, check with your dealer if a specific combination of lock kit type and finish is available in your country.

Why ECLISSE
Different systems for your business and for your needs.

Size Guide
A wide range of systems. Find your best pocket doors.

Purchase ECLISSE
Choose the best way to buy our products close to you.