Moving towards perfection

Back in 1989 sliding doors had a very bad reputation, mainly justified, based on old fashioned systems of tracks hand-built into walls. They were often noisy and wobbly, they jumped off the tracks and had sticky sliding actions – sliding doors were really only used when there was no alternative, they were never considered to be a positive design feature.
It was in January 1989 that Luigi De Faveri established the ECLISSE company, with an idea, a concept and a mission to change all of that. Pursuing an entrepreneurial project that actually started in the 1960s in a metal carpentry workshop, the work of De Faveri has provided over the years a continuous research of advanced industrial systems and allowed the company to compete in a highly selective market.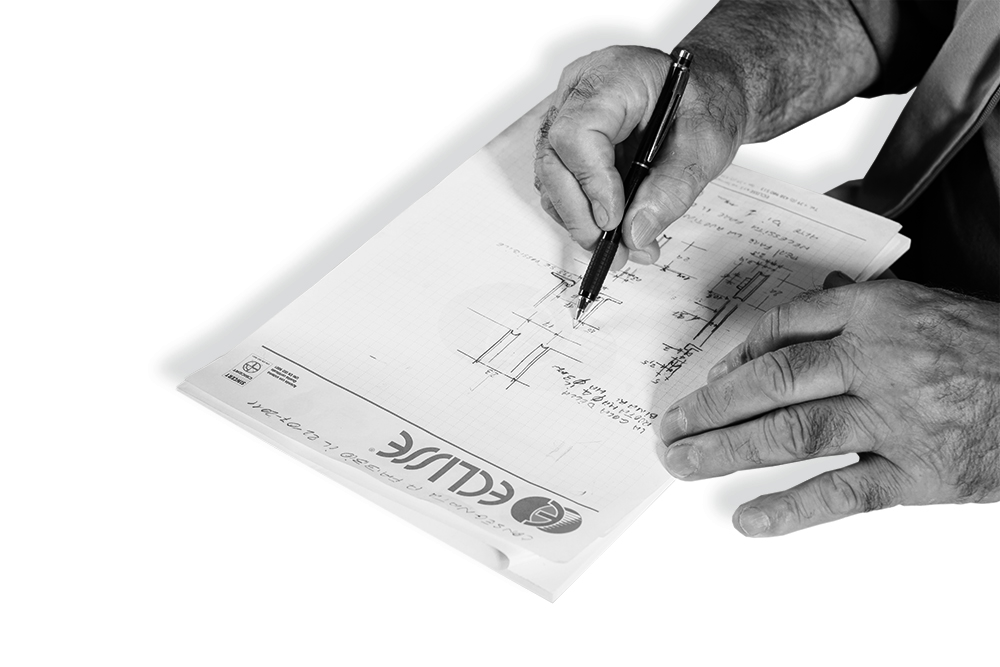 Since the 1990s, in over 30 years the company has grown by fully committing to research and innovation, as well as valuing the synergy of people deeply involved in the ECLISSE vision. The consistent extension of the product range, combined with the ability to innovate in parallel products and processes, led to a progressive and encouraging development in the Italian market and abroad.
The key to this success was an innovative pocket sliding door system completely integrated in design and operation that meant it was strong, easy to fit and eliminated all of the problems of the old systems. The ECLISSE system initiated a complete re-think of the use of sliding doors by designers and architects, by making more usable space in any project and maximising floor area with no compromise in design.
Today ECLISSE is a leading brand in the production of counterframes for sliding pocket doors and frames for flush and splayed hinged doors, it can produce 1,500 frames per day and has more than 30 representative agencies and 2,000 distributors in Italy, 10 subsidiary companies and more than 20 distributors around the world.