A treatment against rust
Developed for sliding pocket door systems placed in wet areas, this treatment allows to install a counterframe also in those areas of the house that are inevitably more prone to humidity and moisture, such as bathrooms, saunas, and basements.
Thanks to the protection against corrosion there is no risk of rust.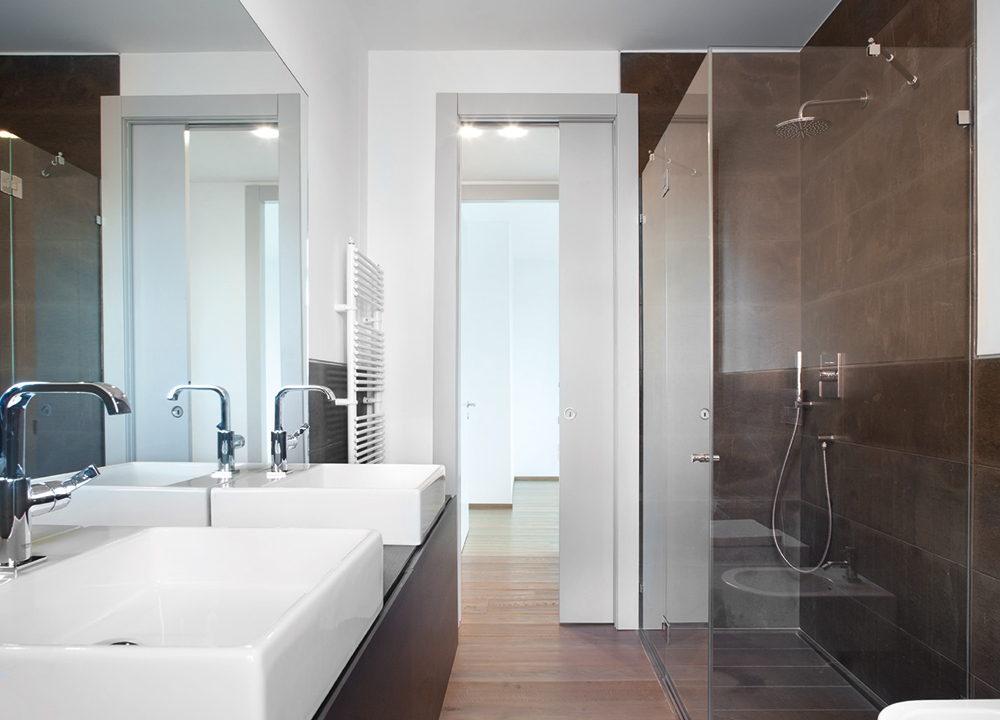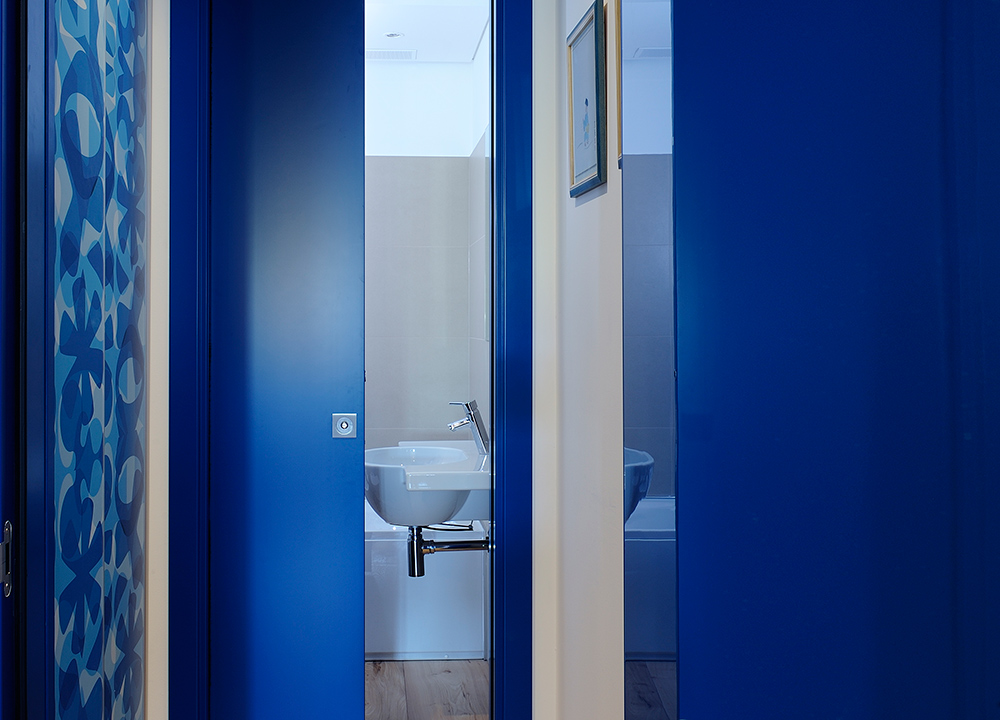 What is corrosion?
The treatment consists in the pre-painting of the counterframe sheet with three layers of protective coatings (galvanisation, primer and epoxy paint) and the addition of a stainless steel underdoor profile.
This solution prevents the possible formation of the rust.

Why ECLISSE
Different systems for your business and for your needs.

Size Guide
A wide range of systems. Find your best pocket doors.

Purchase ECLISSE
Choose the best way to buy our products close to you.