Door panels with cardboard core and MDF sheets
ECLISSE door panels have an internal structure of honeycomb cardboard enhanced with an anti-mold treatment and two 4 mm thick MDF veneering on both sides, in raw Tanganyika walnut.
The door can be painted or lacquered in the color you prefer.
Semi-finished Tanganyika doors are available for ECLISSE Classic Collection models.
Raw finish, as supplied  ▶︎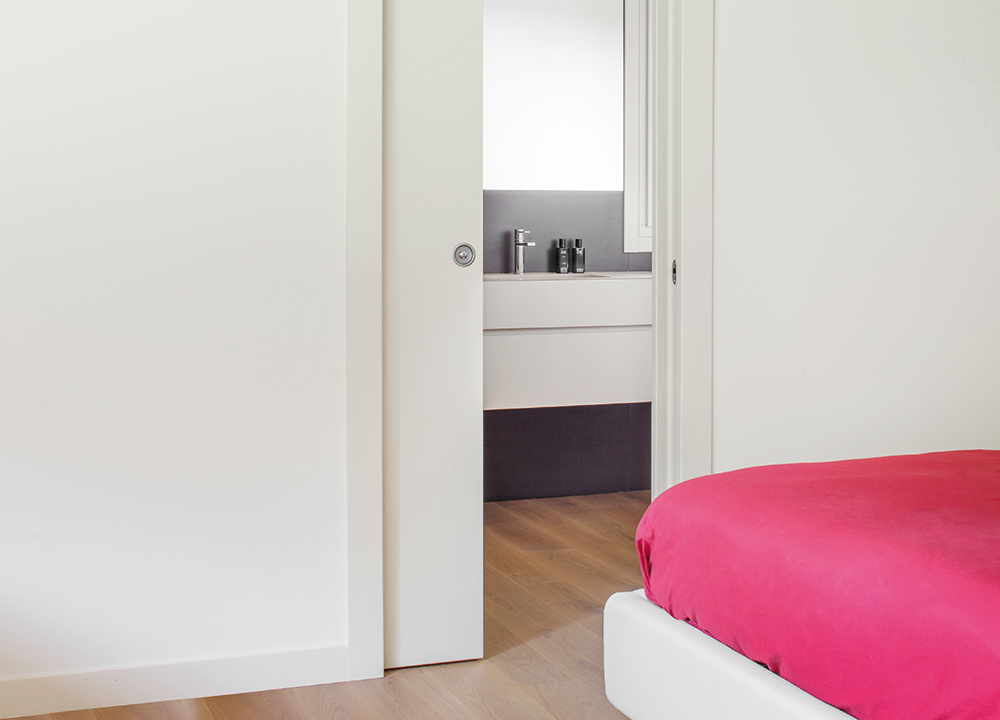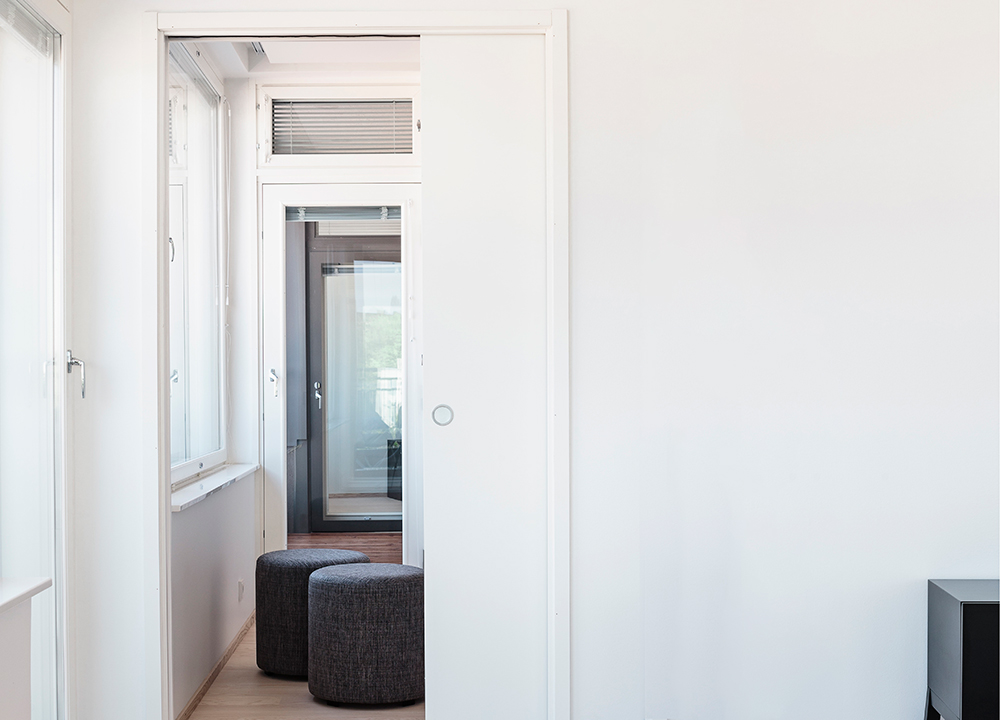 Dimensions
The 40 mm thick door panels are produced with a height of 2110 mm and are reinforced with a fir frame with double header.
This is to obtain, if needed, a height of 2010 mm.

Why ECLISSE
Different systems for your business and for your needs.

Size Guide
A wide range of systems. Find your best pocket doors.

Purchase ECLISSE
Choose the best way to buy our products close to you.