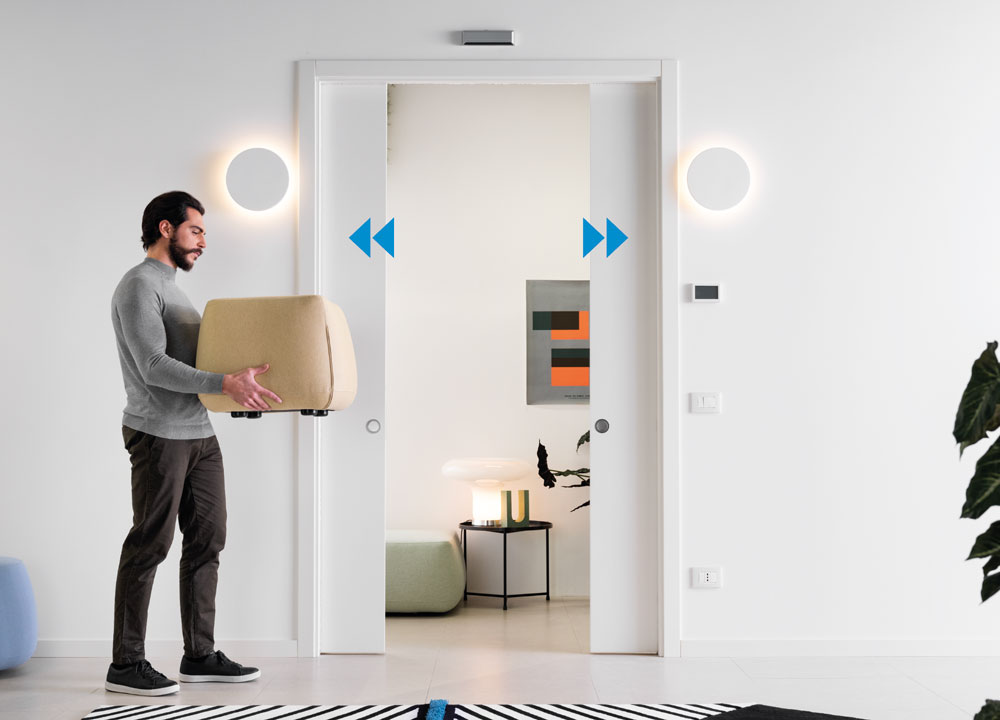 The door opens and closes by itself
Installing a motorised unit for sliding pocket doors has never been so fast.
The motor unit is pre-assembled with power supply and switch cables.
Once the motorisation is installed, the electronic control system starts a self-setting process which senses passage size, weight and friction of the door, in order to set the opening-closing door cycle (speed and acceleration).
The magnetic technology applied makes it very silent and the movement is smooth as silk.
100% customizable
Once the self-setting and self-testing process is completed, it is always possible to modify the door opening speed, the opening time, and the sensitivity to obstacles.
Optional fittings:
Remote control with receiver card
Active infrared sensor with variable detection area
Electromechanical block with remote control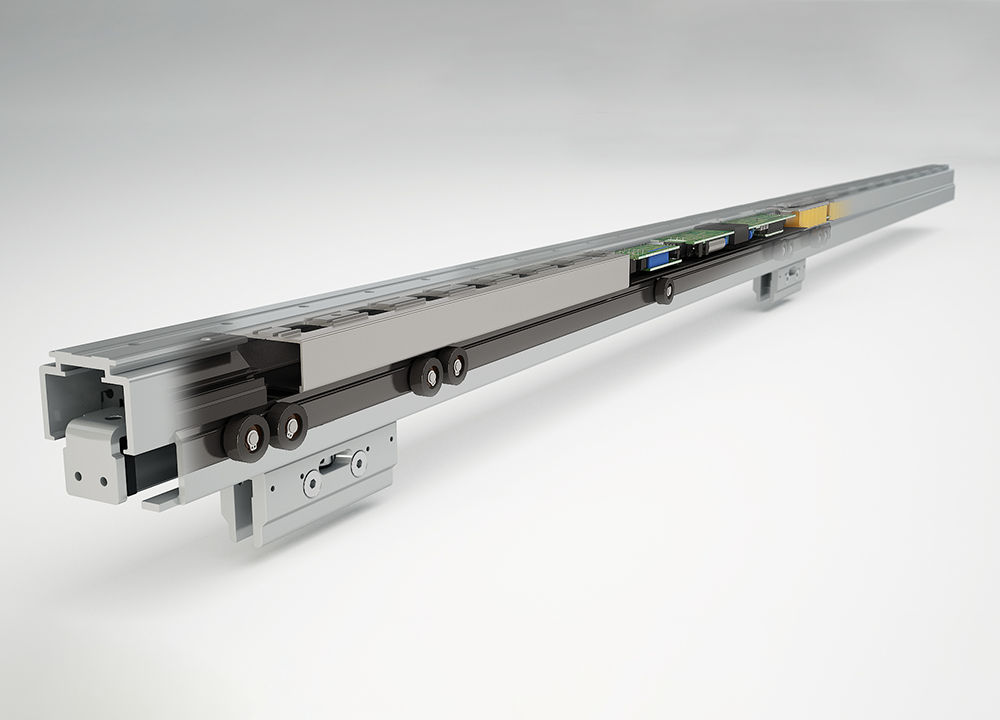 NOTE. By installing the motorization on an already installed counterframe or on one with standard dimensions, the passage clearance is reduced by about 20 mm in height and about 50 mm in width (for both single and double door). To avoid this reduction, it is necessary to install a special counterframe with overall dimensions increased by 25 mm in height and 100 mm in width.

Why ECLISSE
Different systems for your business and for your needs.

Size Guide
A wide range of systems. Find your best pocket doors.

Purchase ECLISSE
Choose the best way to buy our products close to you.