Invisible comfort
The new door-closing hinge is a soft-closing mechanism that gently closes flush-to-the-wall wooden hinged doors.
Integrated in the central hinge, it is totally concealed: it is fitted inside the door panel and it requires a designated milling, to be machined by the installer.
Hinge and hinge coverings are available in the following colors:
-  Champagne
-  Bronze
-  Tobacco
-  White RAL 9010
-  aluminium chrome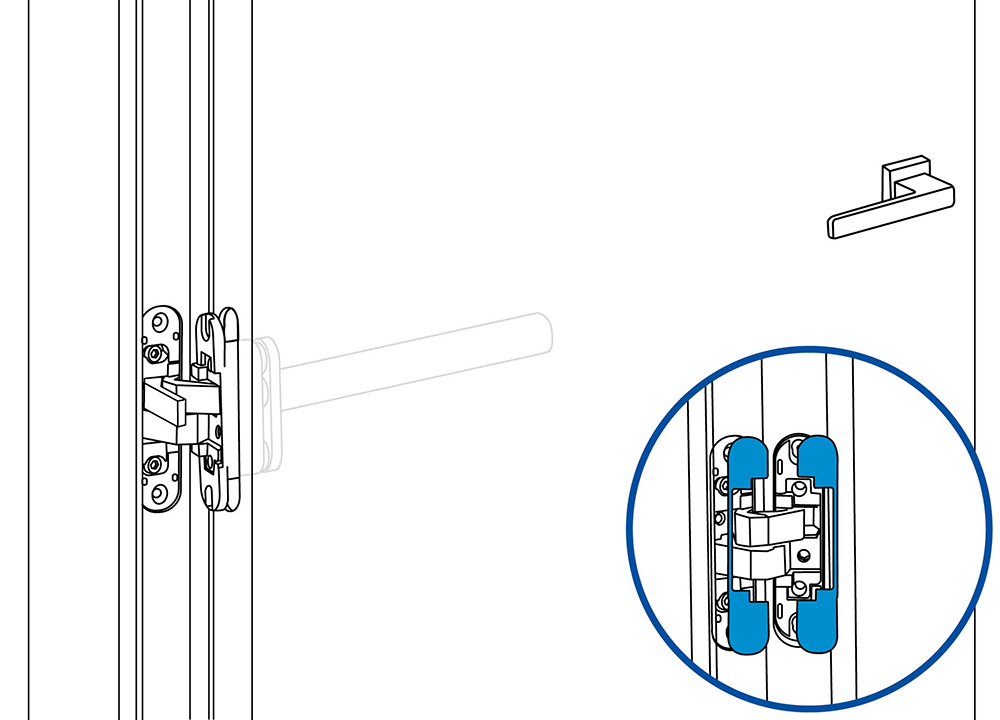 A redesigned classic
Completely invisible from the outside, the mechanical self-closing system is installed into the door panel while the opening arm is fixed to the frame.
It requires a milling to be machined on the header of the frame and on the upper edge of the door panel.
When ordering, two specifications are necessary:
with or without stopper

right-hand or left-hand