Lock kits for flush trapdoors
The technical hatches of the ECLISSE Syntesis® Tech line are designed specifically to disappear in the wall. The locking mechanism designed for them follows the same principle.
ECLISSE offers as standard a push-pull solution that is completely built-in, invisible from the outside when the trapdoor panel is closed, thus not affecting the flush-to-the-wall effect.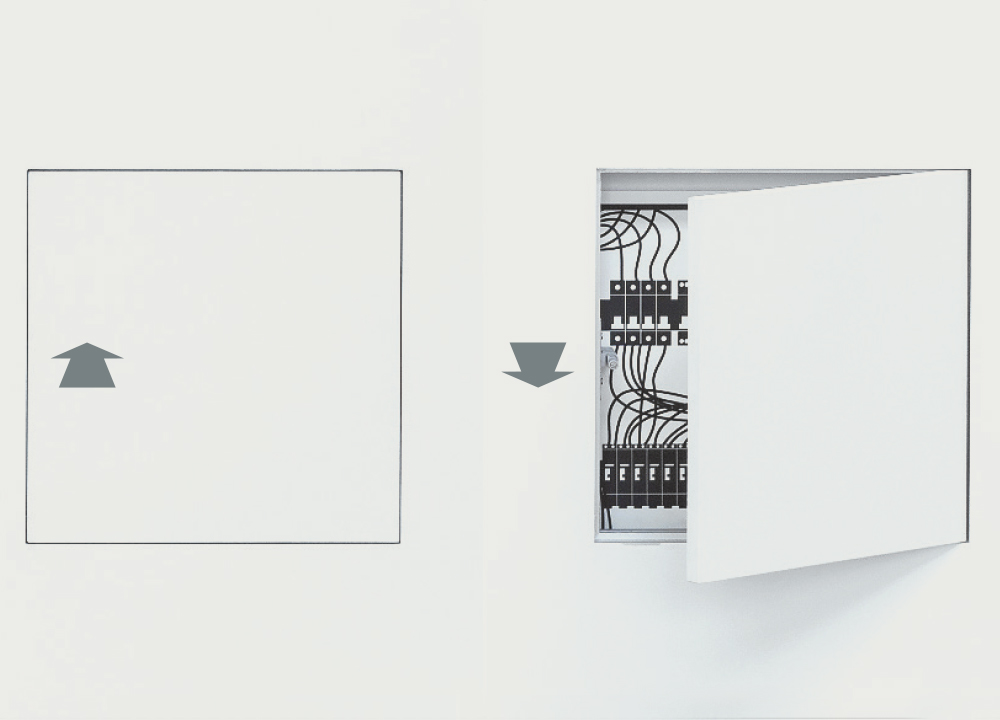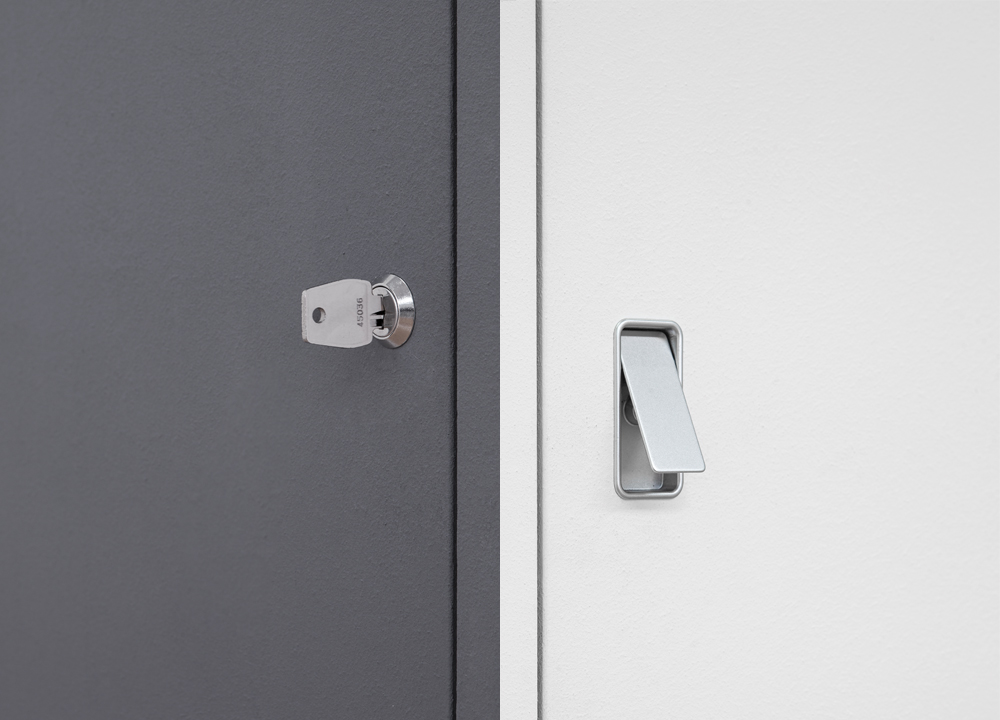 Lock and key | Lever handle
Two alternatives
Some times a trap door may need to be locked, to prevent unauthorized access. If this is the case, it is possible to install a lock and key.
If locking the hatch is not a priority but you still prefer a practical handle, a small lever handle is available.

Why ECLISSE
Different systems for your business and for your needs.

Size Guide
A wide range of systems. Find your best pocket doors.

Purchase ECLISSE
Choose the best way to buy our products close to you.