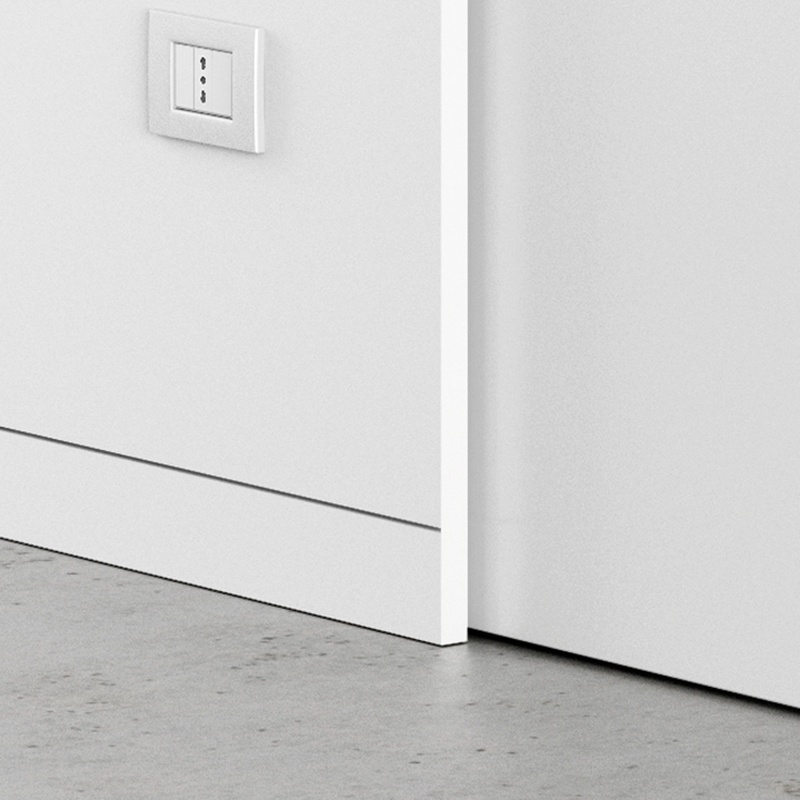 Syntesis Baseboard
Flush baseboard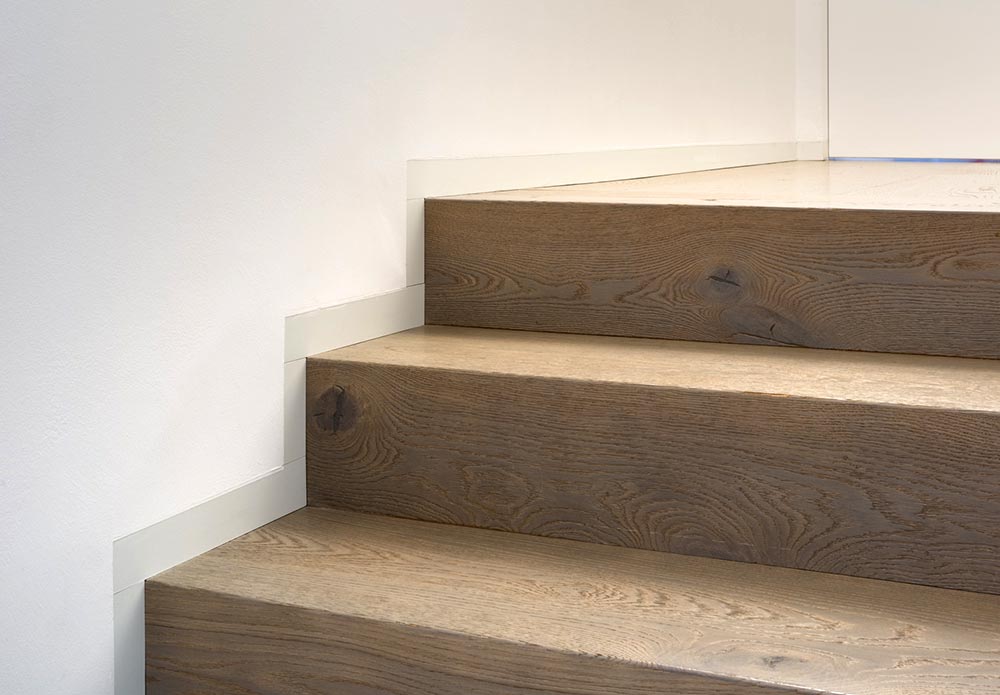 Traditional baseboards ruin the flush wall effect you are looking for?
Place your furniture just attached to the wall
ECLISSE Syntesis Baseboard is designed to furnish the rooms in an elegant, modern and minimalist style. Unlike traditional baseboards, thanks to its installation system ECLISSE Syntesis Baseboard runs in line with the wall without protruding.
The ideal combination between the elements
ECLISSE Syntesis Baseboard creates the perfect harmonious combination with all the other models from the Syntesis Flush Collection. Both for hinged and sliding models, ECLISSE provides the terminal profiles to be fixed to the frame so as the baseboard can be built in flush with the wall.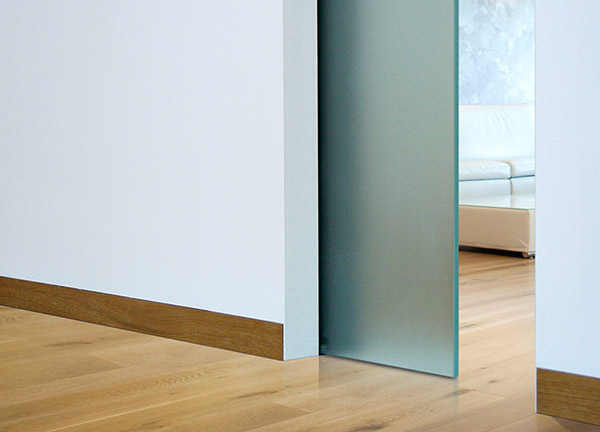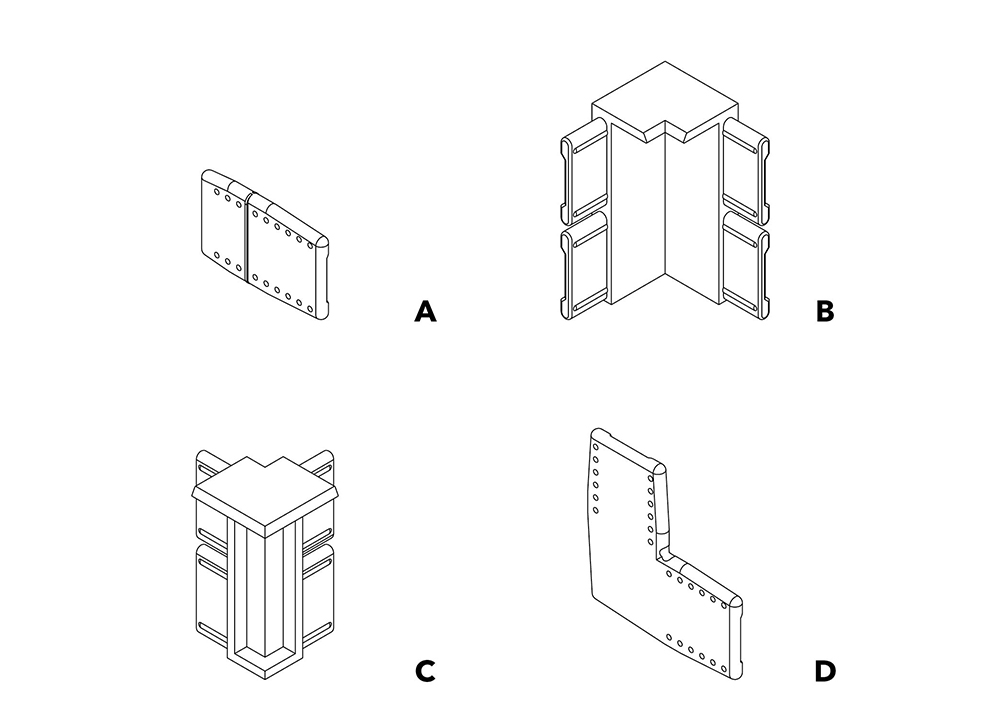 Joints
The prerogative of ECLISSE Syntesis Baseboard is being perfectly linear and free of interruptions. This is made possible thanks to special components that join the linear profiles with internal and external corners, steps and terminal profiles near the openings.
A - Linear joint
B - Joint for internal corner
C - Joint for external corner
D - Joint for steps
Why ECLISSE
Different systems for your business and for your needs.
Size Guide
A wide range of systems. Find your best pocket doors.
Purchase ECLISSE
Choose the best way to buy our products close to you.
What you should know
The ECLISSE Syntesis Baseboard solution is performed, before the plastering and the floor laying, by preparing the groove for the baseboard and placing the special aluminum profiles which are drilled during the masonry construction.
ECLISSE Syntesis Baseboard can be backlit with LEDs.

Aluminium profile for SOLID WALL
15 mm depth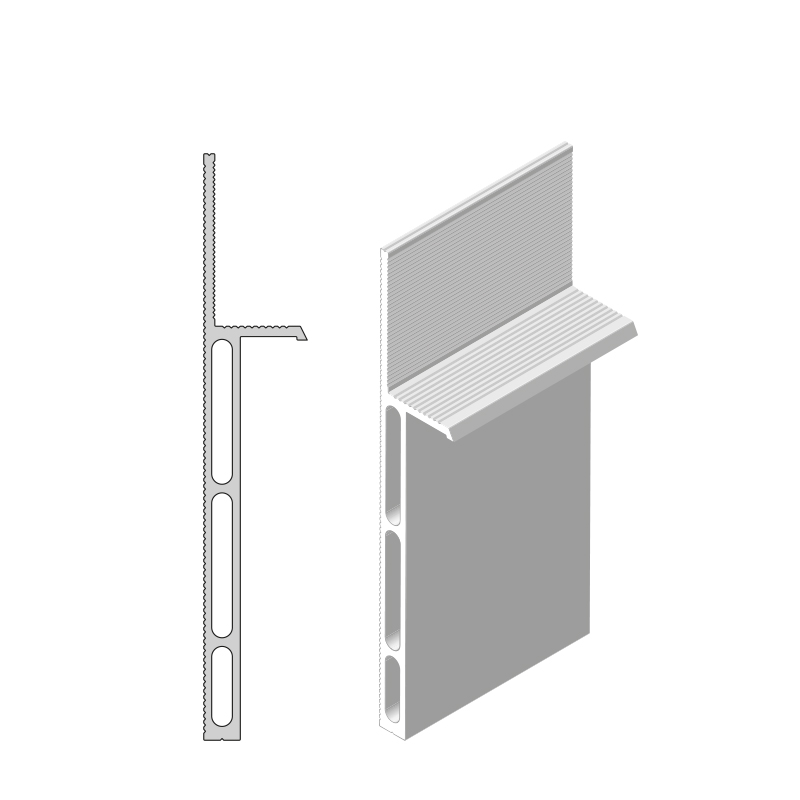 Aluminium profile for STUD WALL
15 mm depth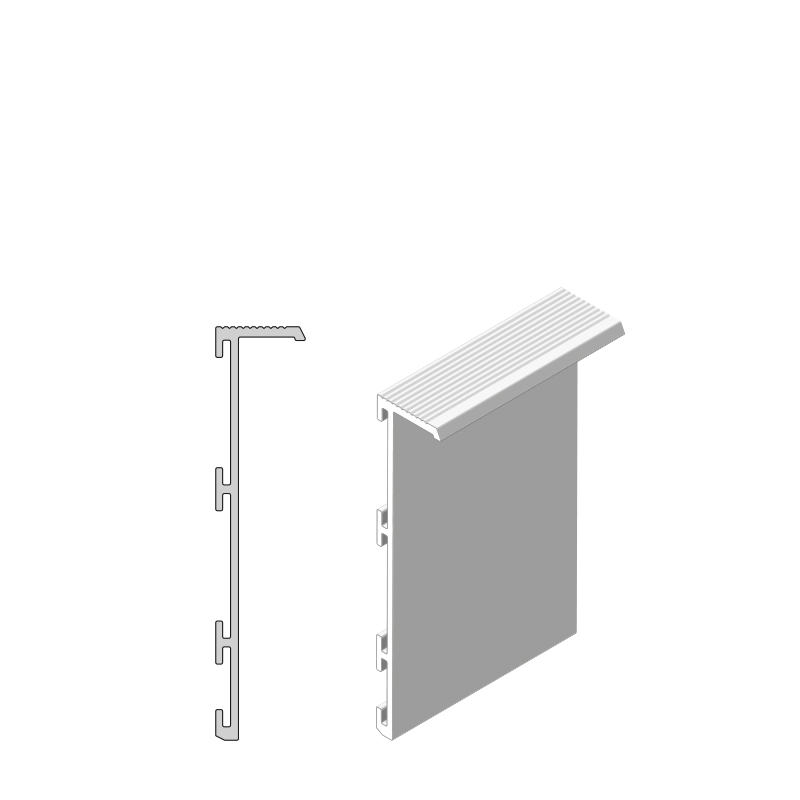 Aluminium profile for STUD WALL
13 mm depth