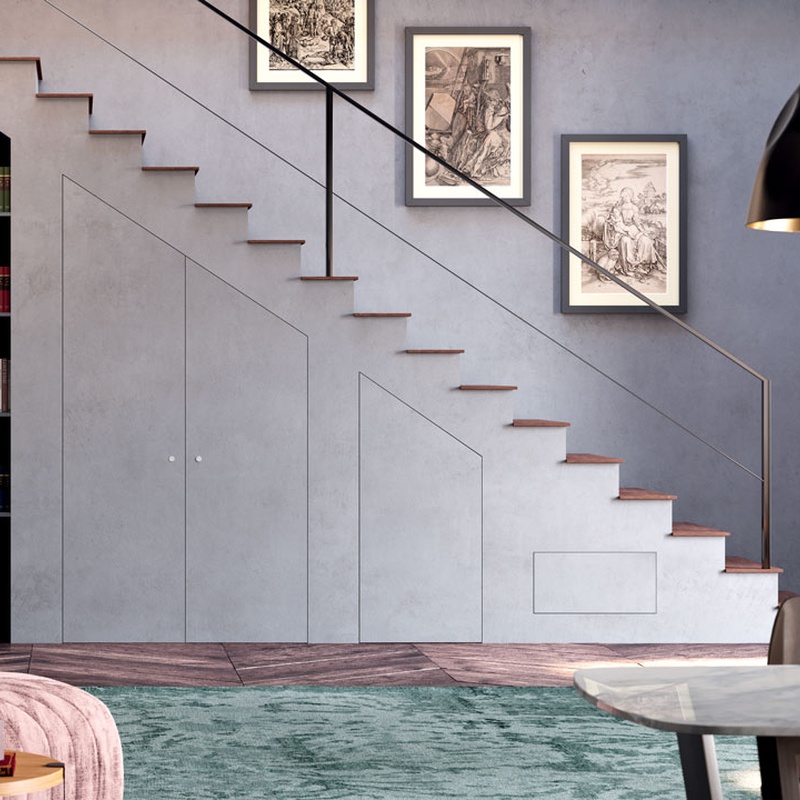 Syntesis Areo
Flush access panels for built-in closets, credenzas, storage closets, wall niches and equipped under-stair closets
Flush doors for every need
Containing with discretion
ECLISSE Syntesis Areo is the solution designed to conceal walk-in wardrobes, cupboards, shoe racks, storage closets, laundry niches and under-stair closets with a total flush-to-wall effect.
Versatile and unobtrusive, it adapts easily to the available space and the desired function. The panel flush with the wall, treated with primer, is ready to be painted and finished like the wall, for total homogeneity.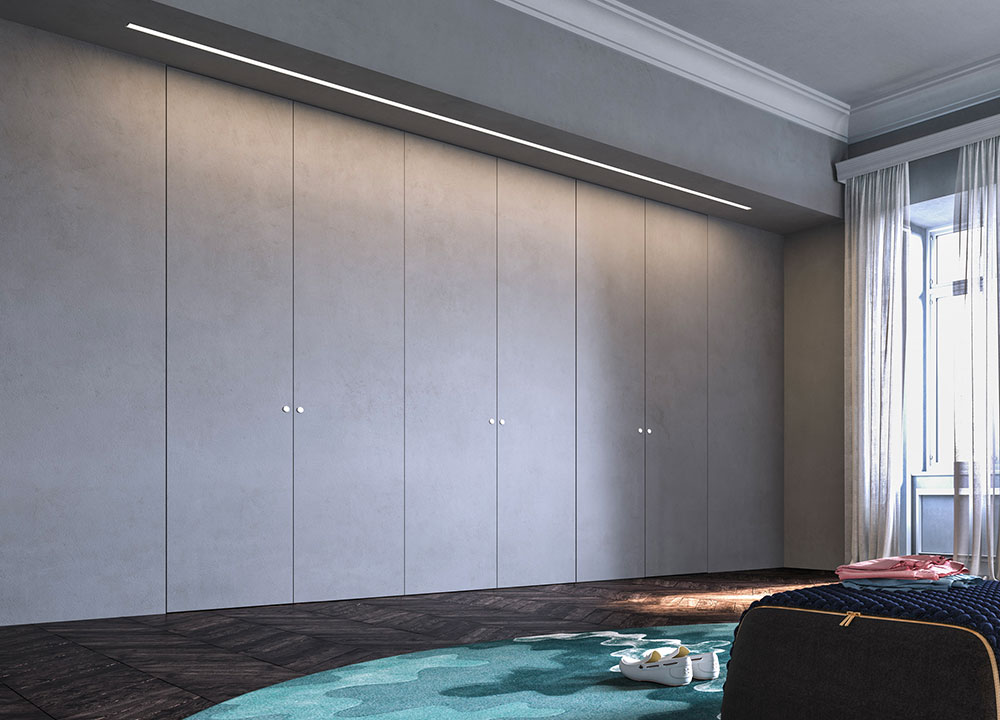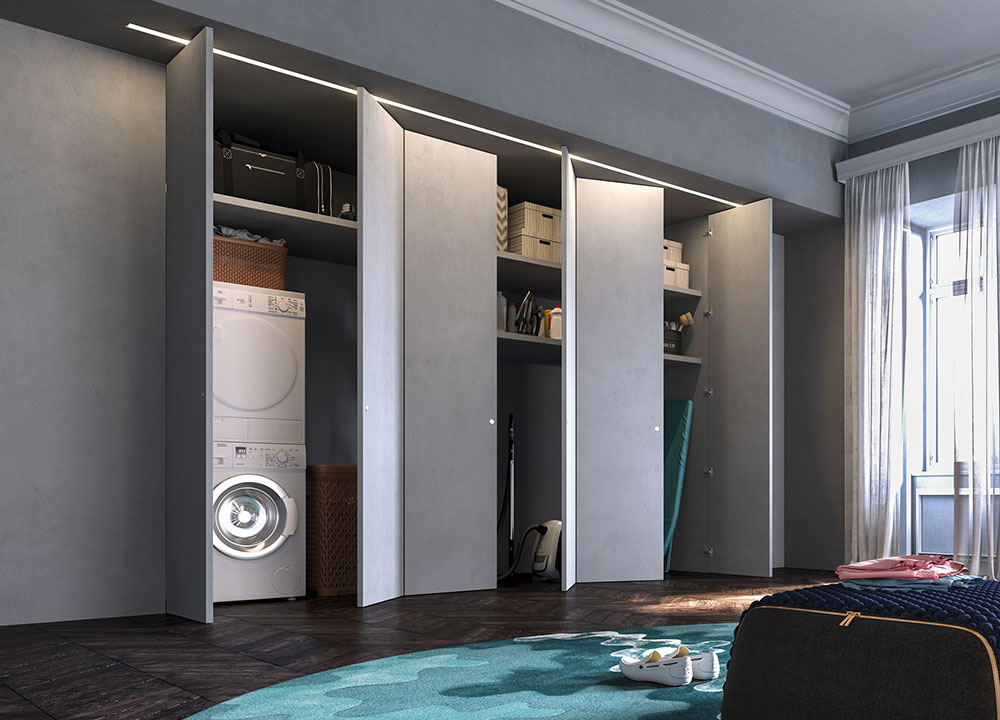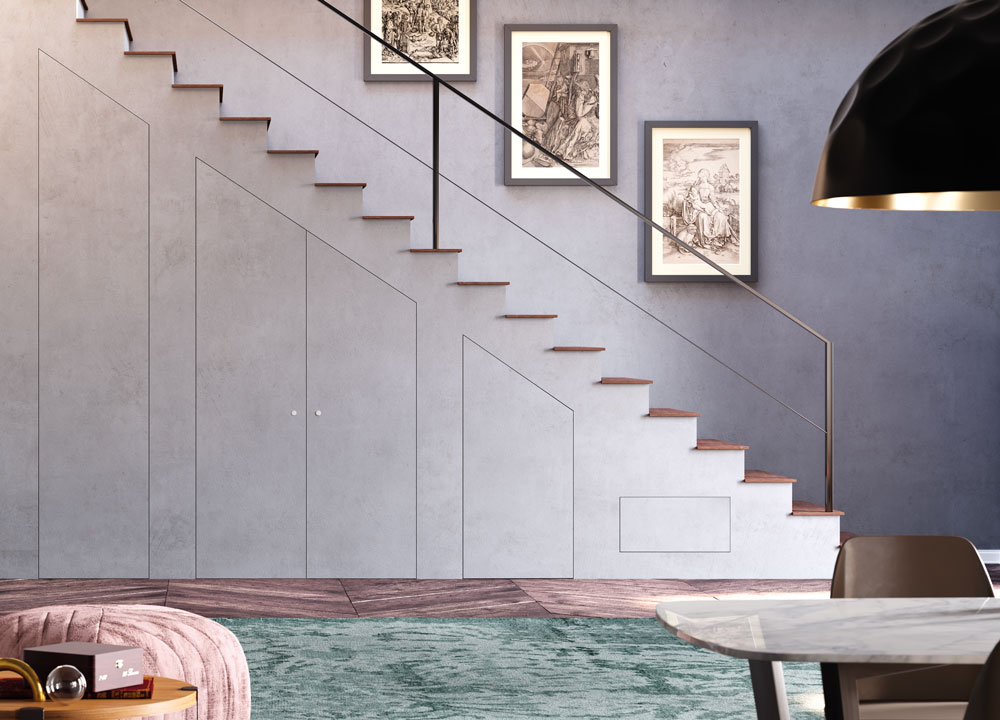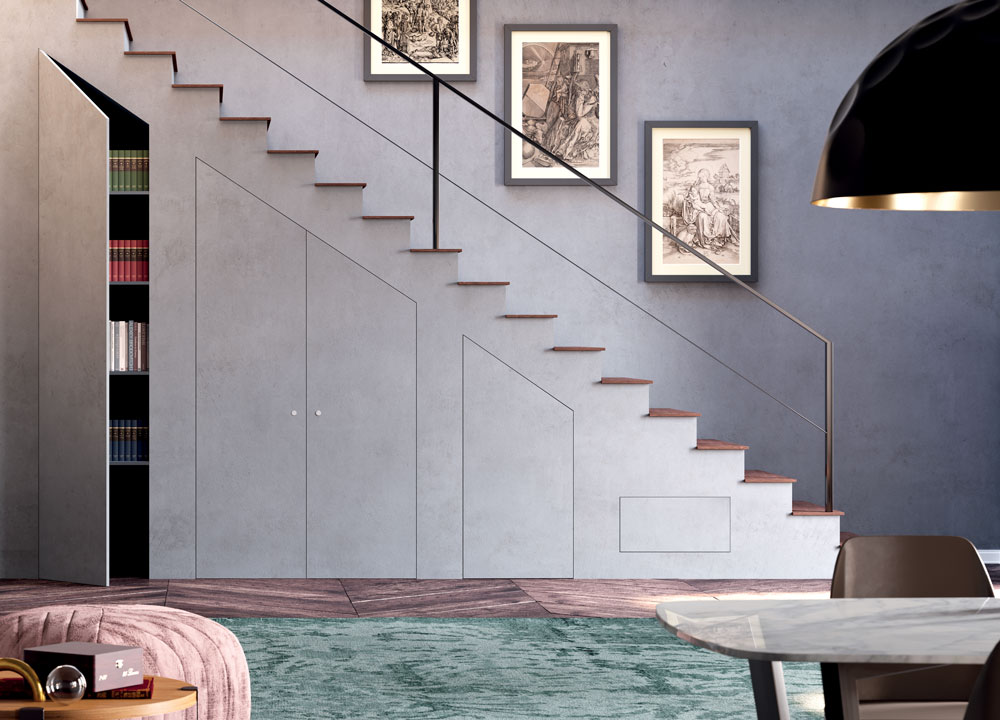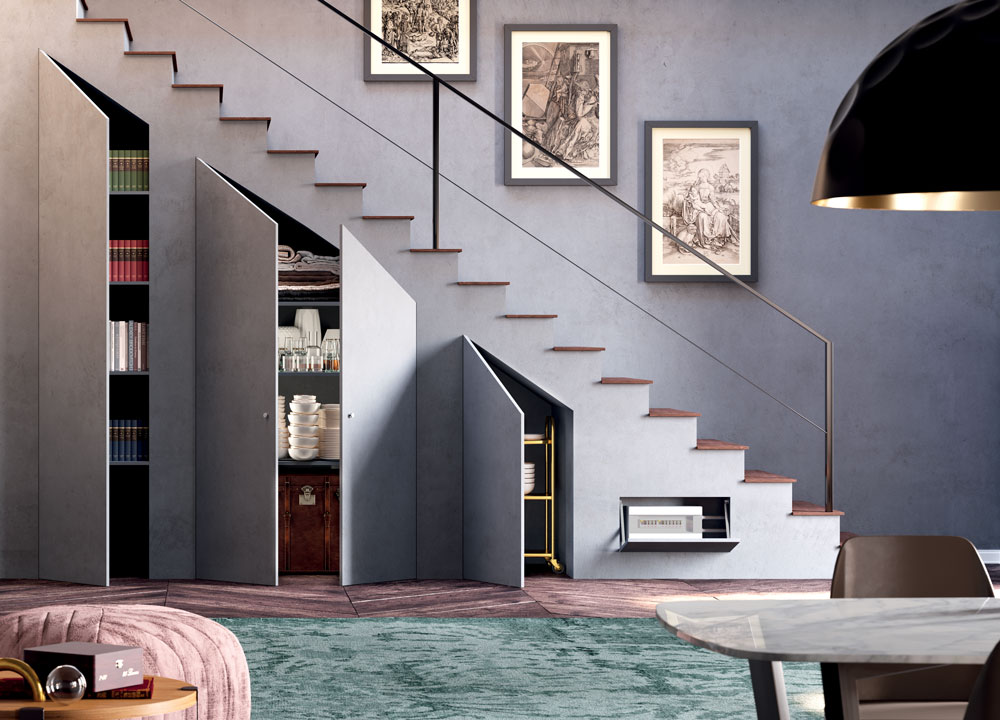 Concealed, but always accessible
The flush doors are designed for everyday use. The threshold of the frame is finished to ensure a clean and pleasant looking perimeter, to offer an aesthetic result up to the level of a real piece of furniture.
No cracks, plenty of robustness
The frame profiles are designed to integrate into the wall, preventing cracks from forming along the perimeter of the opening, while the opening systems (hinges and hydraulic pistons) are tested to ensure solidity and reliability over time.
Dimensions and types of opening
The frame is available in various combinations of sizes and opening types, to best suit every need. Opening types include:
single panel on squared or inclined frame
double panel on squared or inclined frame
top-hung and bottom-hinged panel
bifold door, single and double
modular system (up to 8 door panels)

The side-opening versions are available with a full 4-sided frame, for suspended openings, or with a 3-sided frame, for openings flush with the floor.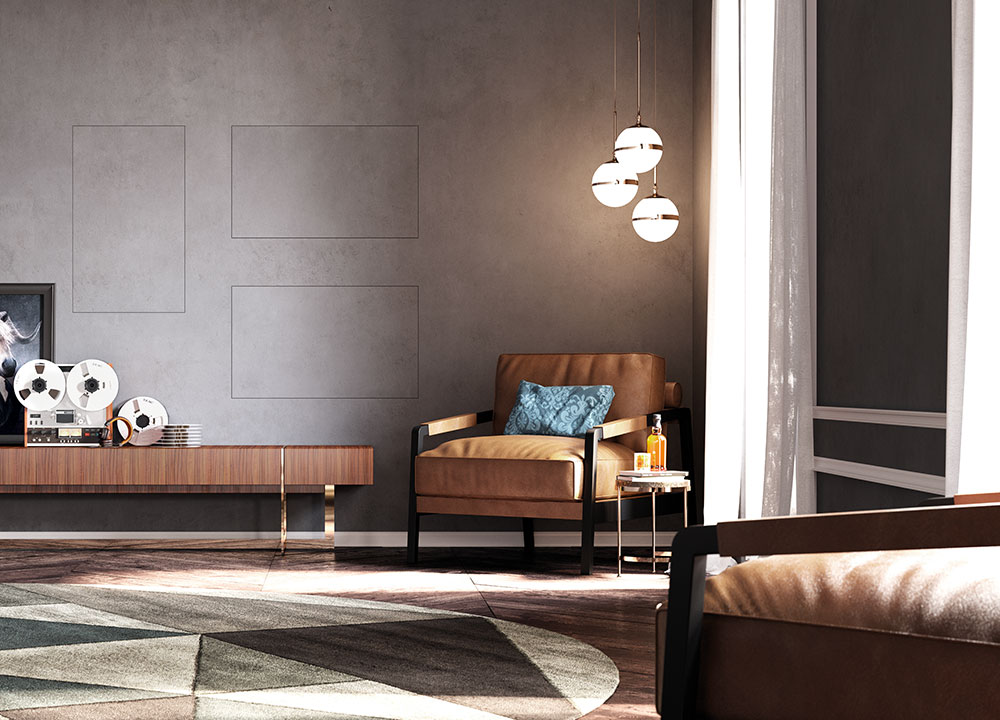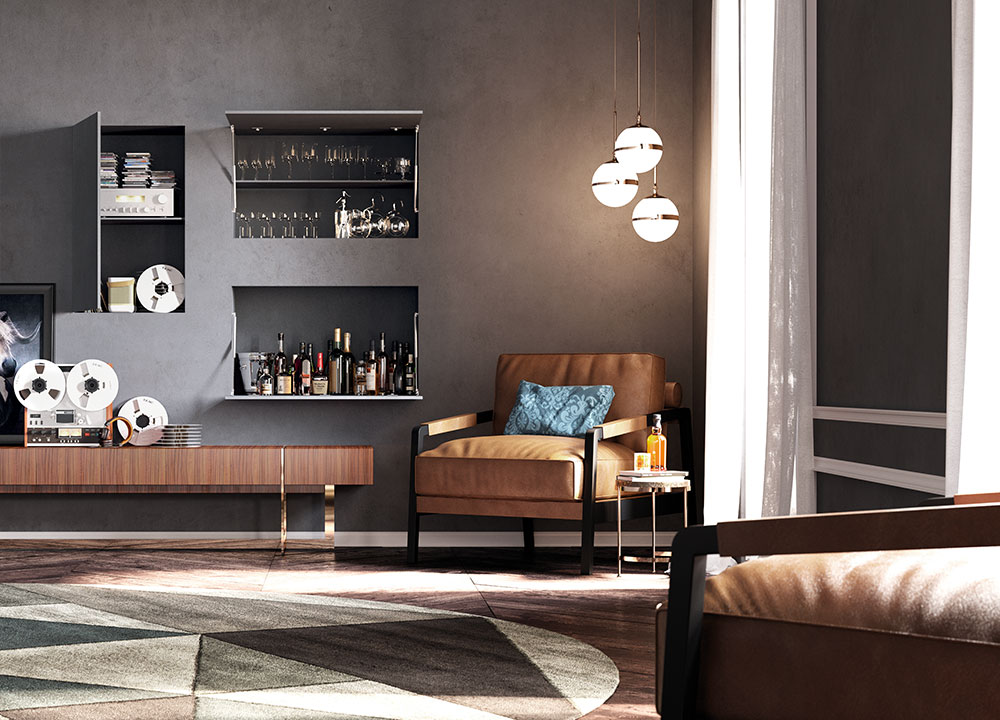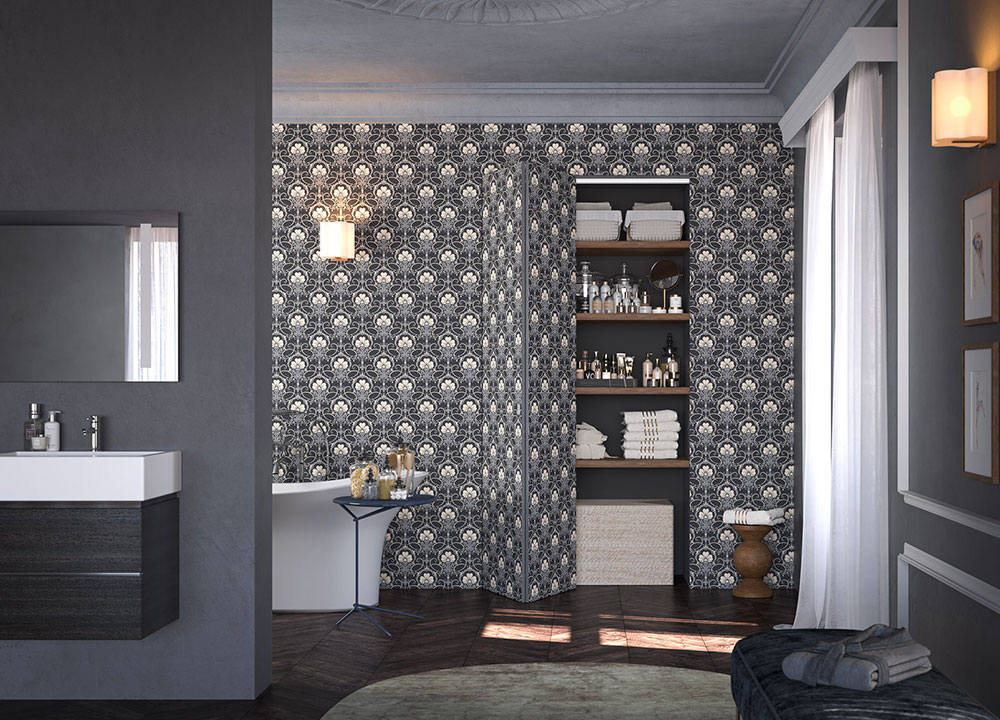 ECLISSE Syntesis Areo
BIFOLD DOOR
The door is composed of two identical panels.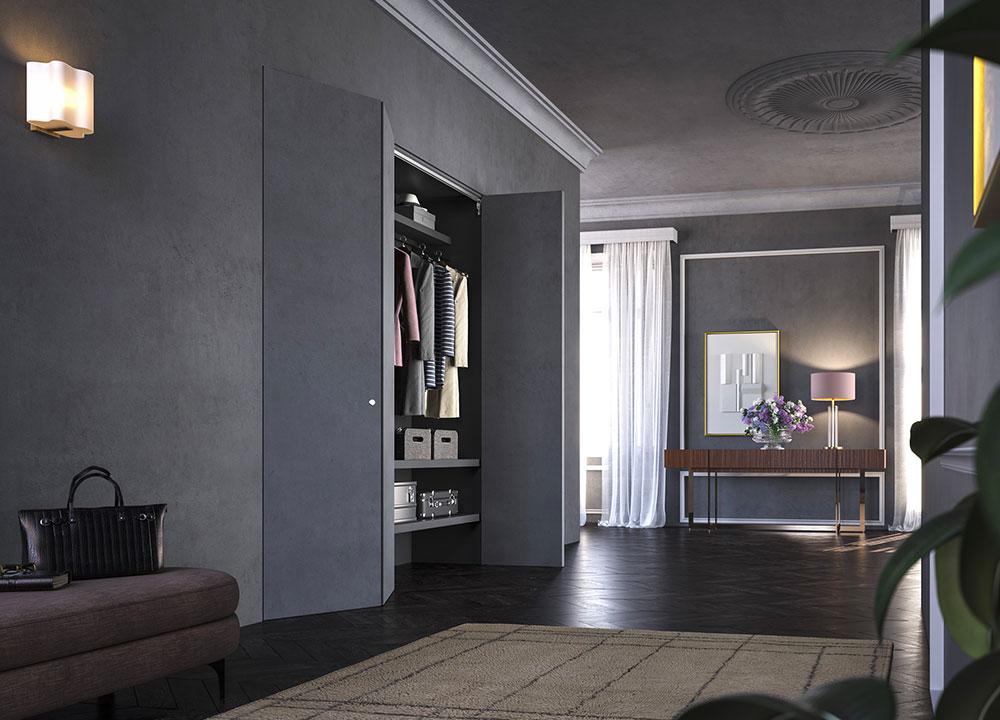 ECLISSE Syntesis Areo
DOUBLE BIFOLD DOOR
Each door is composed of two identical panels.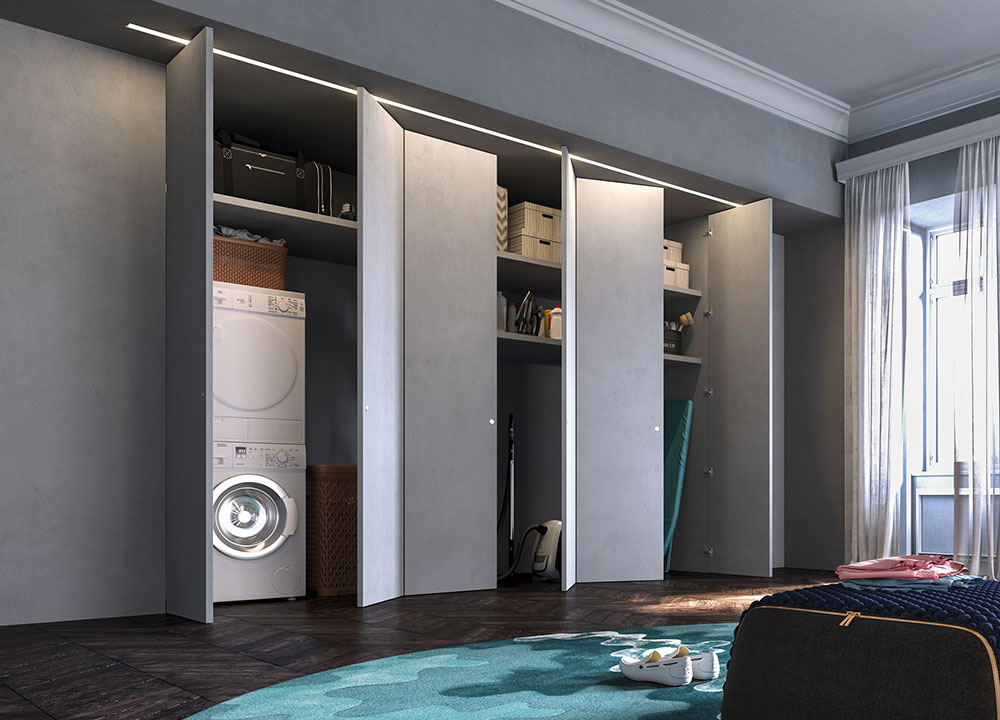 ECLISSE Syntesis Areo
MODULAR SYSTEM
Available for up to 8 door panels.
Do you like this product? See also our solutions for flush doors.
Why ECLISSE
Different systems for your business and for your needs.
Size Guide
A wide range of systems. Find your best pocket doors.
Purchase ECLISSE
Choose the best way to buy our products close to you.
Technical details
The dimensions of the side-opening flush panels range from the small 300x300 mm single door to the 1300x2700 mm double door, ideal for walk-in wardrobes, pantries or hidden storage areas.
Bifold doors as well are ideal for great niches with openings up to 1200x2700 mm (single version) and 2400x2700 mm (double version) while the modular version allows to furnish a wall up to 5280 mm long.
For a maxi-opening developed horizontally, the flap panel frame can reach up to 1800x650 mm.
Paintable door panels
The door panel must first be sanded with a fine-grained abrasive and then dusted. Once this is done, a primer or wallpaper can be applied.